Boycott Coca Cola

Since when is it the function of a large corporation to tell a government how to hold their elections?
Do not buy Coke products including: Dasani Water, Fresca, Minute Maid, Schweppes, Sprite
OHIO
To look up legislation in the Ohio House of Representatives go to:
ohiohouse.gov
You can look up specific bills by subject or their house bill number.
Take Action Now...
Senate Bill 185
and
House Bill 325
declare firearm possession, transportation, carrying, commerce, training range access, as well as hunting and fishing to be life sustaining, essential activities. Both local and state government authorities are prohibited from infringing upon these rights under the guise of a declared emergency, either on a local or state level. Further, the legislation provides legal recourse for people who experience unjust infringements on these essential rights.
Please contact your lawmakers and ask them to SUPPORT SB 185 and HB 325.
Nathan Manning--Ohio Senate
Please contact my office at Manning@OhioSenate.gov to share your thoughts on any bill pending in the Ohio Legislature so that I can keep your thoughts in mind when the bill comes before me for consideration.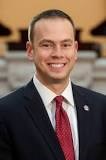 E Mails for local media outlets:
Lorain Morning Journal- letters@morningjournal.com
Elyria Chronicle Telegram- letters@chroniclet.com
West Life- editor@westlifenews.com
Reporters:
Dylan Reynolds- dreynolds@chroniclet.com
Brad Dicken- bdicken@chroniclet.com
Andy Young- ayoung@chroniclet.com
Jordana Joy- jjoy@moriningjournal.com
Karen Uthe-Semancik- kusemancik@2presspapers.com
Elected Officials:
Senator Rob Portman Tel (202) 224-3353 www.portman.senate.gov/form/email-rob
Cleveland 216-522-7095
Toledo 419-259-3895
Cincinnati 513-684-3265
Congressman Bob Gibbs (district 7) (202) 225-6265 or 330-737-1631
Congressman Jim Jordan (district 4) (202) 225-2676 or 419-663-1426
Congressman Anthony Gonzalez (district 16) (202) 225-3876
Congressman David Joyce (district 14) (202) 225-5731
To look up contact info for all districts/states go to: https://www.govtrack.us/congress/members/current
Please contact these senators and thank them for supporting our elections:
Senator Ted Cruz (Texas) cruz.senate.gov 202-224-5922
Senator Josh Hawley (Missouri) 202-224-6154
Senator Tommy Tuberville (Alabama) 202-224-4124
Senator Roger Marshall (Kansas) 202-224-2715
Senator John Kennedy ( Louisiana) 225-926-8033
Senator Rick Scott (Florida) 202-224-5274
Senator Cindy Hyde-Smith (Mississippi) 202-224-5054
Senator Cynthia Lummis (Wyoming) 202-224-3424